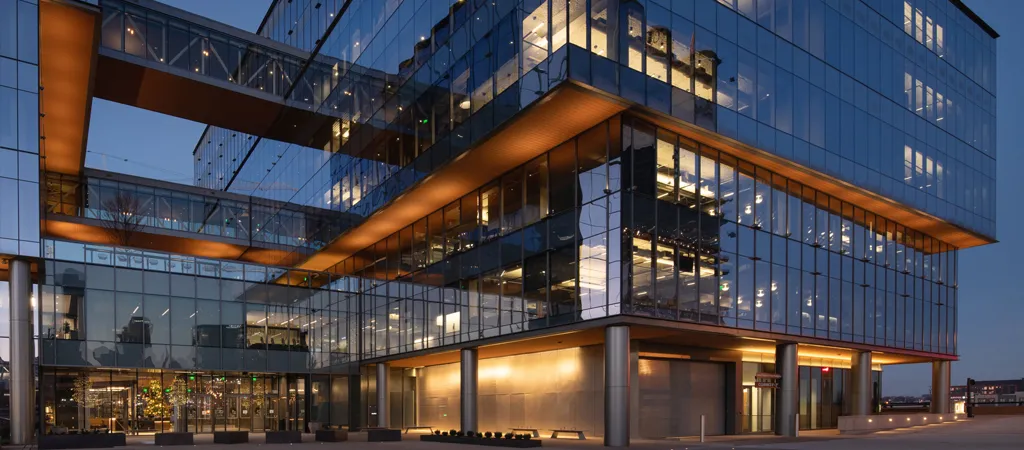 ARCHITECT TESTIMONIAL
Hastings Architecture, LLC
Asurion Headquarters, Nashville, TN
About this project:
Developed by Highwoods Partners, Asurion's new Gulch Hub is a 550,0000-square-foot complex composed of two interconnected buildings, a nine-story north building, and an eight-story south building, that are connected with a shared landscaped podium and sky bridges at the fifth and seventh floors. The two buildings are further connected by a series of terraces providing views and outdoor experiences. The biophilic design strategies support a healthy and productive environment for employees. The integration of plant life, natural and tactile materials, monumental stairs, and pedestrian- and cyclist-friendly access creates ample opportunities for exercise and social engagement.
Why did you select Geolam?
When it came to selecting the soffit material, we wanted a product that offered warmth and texture to highlight the movement of the building mass. With Geolam, we were able to create a custom color and achieve our exact vision. Vertigo 5010 was the perfect product to navigate the complex geometries of the design with clean joinery and easy installation.